​DIRECTORY FOR HOOP CLASSES
We're available for festivals, kids parties, and events!
Culver City, CA

3 Hoop Classes with Xandra Hobe

Sundays

12pm & 1:15pm

Hoop 101: Hooping for Total Beginners

If the gym isn't really your thing, join us for a new kind of low-impact workout that will get you dancing and, more importantly,

...smiling!

We will cover the basics of spinning around your waist and hands, and the foundations needed to progress your skills.

Hoop 102: Tricks & Transitions

Once you've got the basics down, we'll move your hoop on and off your body and everything in-between. Learn hoop planes and explore the dynamics of new tricks.

Hoop 103: Finding your Flow

Let's get dancy and fancy! We'll mix and match the moves you're familiar with into a fluid dance, as well as introducing more advanced moves. We'll play with the beat of the music and help you unleash your own unique hoop style.
Studio City, CA

Metamorphosis Mind Body & Pole

Tuesday 8:45pm

Beginner-Intermediate Hoop Choreography w/ NebuHula

In this class, we will explore all types of movements with a hula hoop, both on body & off body.

you will Learn beginner to intermediate movements, tricks & beyond! From fitness workouts, to dance routines, and even multiple hooping. This class is for everyone!

​

11638 Ventura Blvd, Studio City, CA 91604

to register for your place in class sign up on

the MINDBODY app
SANTA BARBARA, CALIFORNIA
Santa Barbara, CA

UCSB Rec Center

Wednesdays 7:15

Santa Barbara Hoop Dance with Katelyn Carano

Classes are designed to give a different challenge for each level of hooper, and each week we will focus on a new style!

Beginners and intermediate hoopers are all guaranteed to learn tons!

​Weekly classes for beginner and intermediate hoopers are held at the UCSB Rec Center! These classes are open to students and non-students.

516 ocean Rd
Goleta, CA 93110
​​
to register for your place in class,
go to:
misshoopkat.weebly.com/classes
Santa Monica, CA

Jagged Vertical Dance and Fitness
Thursdays 6:15pm

All Levels Hoop Choreography with Madison Orange.
​Excel in musicality with your hoop, dance moves, and group choreography! We have something for everyone!

Learn a vast array of moves fitted to your level and tied together by choreographed routine. Learn to perform in tempo, display musicality with your hoop, and dance moves!

learn new Tricks and Transitions that you'll use in your own solo and group choreography. Open to students of all skill levels!



11655 Santa Monica blvd.

​los angeles, Ca 90025

to register for your place in class, go to

www.jaggedvdf.com
throughout the northeast

Private & Semi Private Classes with Nikki Hunt

GoGo Hoop Dance Star Nikki Hunt, leader of our east coast division, is available to teach private and semi private classes all over New England!

​

Contact us

for a description of available classes and to set up a class with her for your next party, event, or festival!
More class Options
Kids Classes
We are available to teach Kids Flow Arts Classes with all different tools. Hula hoops, poi, staff, and many other props!
Interested in having a Hoop Class at your child's next birthday party or event? Contact us!
Private or semi private classes
taught at your home or a local park that works for you!
private parties, corporate events, and festivals
We will lead Hoop and flow Jams and teach classes at your event!
Powered by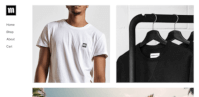 Create your own unique website with customizable templates.